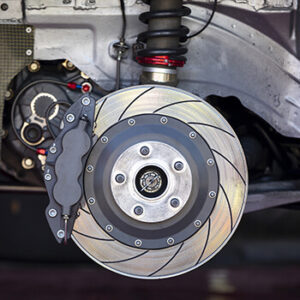 Your braking system is the most important part of your vehicle when it comes to safety. If your brakes are on the fritz, it can be extremely dangerous not only to you but also to your passengers and to other drivers on the road. If you're worried about the condition of your brakes, take your vehicle to the experts at Wilson Tire & Auto. We'll perform a thorough brake inspection and make sure that everything is in good working condition so you can get back to driving without worrying about your safety.
Brake Repair Nashville
A dysfunctional brake system can't be ignored. If your brakes are acting strange, making loud noises, or producing smoke, it's definitely time to take your car in for some serious brake repair in Nashville. Wilson Tire & Auto will perform a thorough inspection to look for damaged parts, worn-out rotors, or a possible fluid leak. We'll take all the steps required to get your braking issues fixed so that you don't have to worry about whether or not your vehicle comes to a stop!
Brake Service Nashville
As with any major system in your vehicle, the braking system should be serviced and inspected on a regular basis to avoid brake failure and a potentially dangerous situation. After all, prevention is the best medicine. At Wilson Tire & Auto, we recommend that you have your brakes serviced or at least checked every six months. This allows our expert brake technicians to thoroughly inspect your braking system for any leaks, damage, or accelerated wear and tear.
Brake Pad Replacement
The brake pads are one of the most important components of the braking system. If you are starting to hear a loud grinding sound or if your car makes noises whenever you press on the brake pedal, then it could be an issue with the brake pads. Another common problem is if your car feels different whenever you slow down or come to a complete stop. All of these issues could relate to the brake pads, so bring your vehicle in to Wilson Tire & Auto for a complete brake pad replacement.
Brake Repair Near Me
From vehicle maintenance to major repairs, Wilson Tire & Auto works on all makes and models right here in the Nashville, TN area, close to the Nashville International Airport. Contact us to schedule an appointment today!